I just wish there were more different cat emojis.
---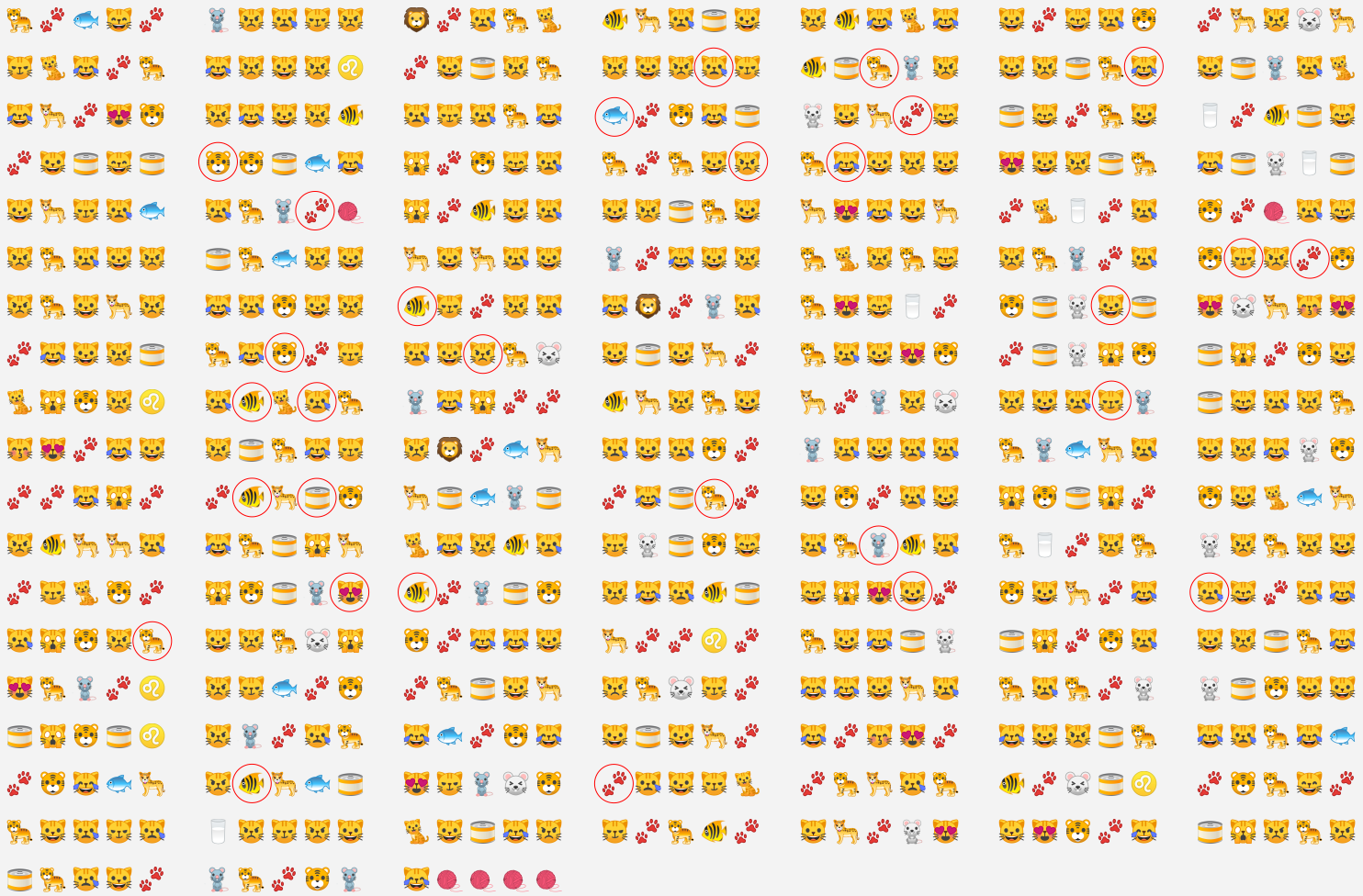 NOTE:
Emojis might display differently if you copy and paste them into other software, which should not affect puzzle content. [For example, the can may no longer look like a can of cat food!]
The circles around certain emojis will not be preserved when pasting these emojis into other software. Refer to the image above to confirm which emojis are circled.